Clinical and Operational Performance
Health care Transformation Services
Education
Program Development
Regulatory Oversight
Reliability and conveniences are two parts of our customer services commitment. Our team is available for both remote and on-site services ensure you receive optimal service.
NCCAP Certification Classes
MEPAP and HCC Educational Classes

On Site Consultations

On Line Classes
Effective Operating Principles
Our mission and business philosophy is simple. We are continuously improving the productivity of its customers by integrating systems and processes with emerging therapeutic programs, high quality services, and ongoing support. Building on the deep clinical knowledge of the aging population. We provide exceptional to customers by delivering excellent clinical solutions with professional integrity. We develop success business relationships though mutual trust and respect
Staying ahead of the curve is the key to success in today's business world. We make sure to keep our eye on changes and elevations in technology, as that is what keeps us current and your company competitive.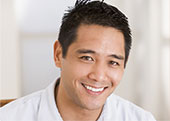 Meeting All of Your Educational and Consulting Needs

Today's business climate demands your caregivers operate efficiently, are highly qualified while exceeding the regulatory requirements
Dawn On The Horizon provides integrated education and consulting services that allow your company to maintain peak levels of performance and productivity while enhancing the quality of life of the people you serve 
"Dawn On The Horizon is the most professional and knowledgeable Activity service provider I have ever worked with. They are incredibly innovative in their thinking and certainly experts with Regulatory Compliance and Programming implementation."- Calvin V.- Administrator